Discover more from Kaitlyn's Stream of Consciousness
My monthly-ish newsletter with book updates + other musings!
August Newsletter + GIVEAWAY! ⭐
Hello friends, new and old!
I'm super excited to have a bunch of you here for the first time—welcome and thank you for signing up! Keep reading for giveaway info, and a lil bit of me rambling at you about my books. If you've been here for a while, thanks for that, too (and have I mentioned lately how gorgeous you are? How do you like my new floating head logo? Graphic design is still my passion obvi)! 
Writing Stuff
---
Giveaway info below, but first, since there are so many new folks on the ol' mailing list, I want to take a sec to introduce myself + my books! I'm Kaitlyn and I love love stories. I also write them! I live in Kentucky with my husband (together for 10 years, married for almost 3 months). Before I was an author, I worked at the public library, a bookstore, and Disney World, building up my very one-dimensional personality plus a dash of cartoon mouse. In my free time, I love reading romance novels that I didn't write, watching terrible-amazing reality tv, and napping as much as I can get away with.

My debut novel LOVE FROM SCRATCH came out in April! You can find it in hardcover, ebook, and audio right now, and pre-order the paperback that comes out in January 2023 - links to a bunch of retailers are here!

What's it about, you may ask?
Rival interns with sizzling chemistry in and out of the kitchen? That's a recipe for love.
 
"Sweet and satisfying!"—Jenna Evans Welch, New York Times bestselling author of Love & Gelato

This summer, Reese Camden is trading sweet tea and Southern hospitality for cold brew and crisp coastal air. She's landed her dream marketing internship at Friends of Flavor, a wildly popular cooking channel in Seattle. The only problem? Benny Beneventi, the relentlessly charming, backwards-baseball-cap-wearing culinary intern—and her main competition for the fall job.
Reese's plan to keep work a No Feelings Zone crumbles like a day-old muffin when she and Benny are thrown together for a video shoot that goes viral, making them the internet's newest ship. Audiences are hungry for more, and their bosses at Friends of Flavor are happy to deliver. Soon Reese and Benny are in an all-out food war, churning homemade ice cream, twisting soft pretzels, breaking eggs in an omelet showdown—while hundreds of thousands of viewers watch.  
Reese can't deny the chemistry between her and Benny. But the more their rivalry heats up, the harder it is to keep love on the back burner...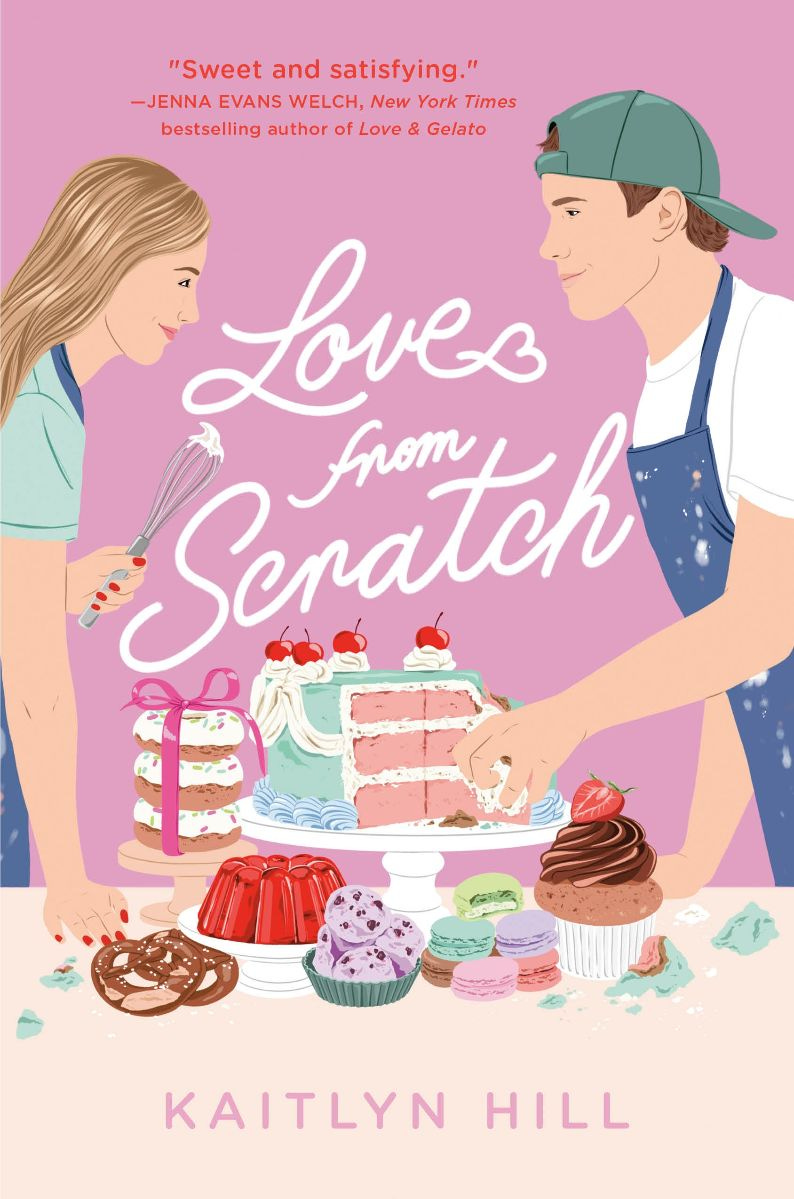 More recently, I got to reveal the cover and pre-order info for my second book, NOT HERE TO STAY FRIENDS! This one's coming out in paperback (!), ebook, and audio on April 4, 2023. You can pre-order it right now (and I would be eternally grateful if you did)!!

Oh, you want a synopsis for that one too? 
 
This friends-to-lovers spin on The Bachelor follows two childhood besties reuniting to spend the summer in L.A. after five years apart—but when they both get involved with a teen reality dating show, their lives take an unexpected turn for the unreal.
Sloane McKinney feels like a background character in her own life. But this summer will be different, because she's spending it with her childhood best friend, Liam Daniels, in her dream city, Los Angeles. Sure, she's surprised to find that Liam just happens to have had a Hot Guy glow-up since she last saw him, but so what? A little attraction won't ruin her plans for their fun—and completely platonic—reunion.
What might, however, is that Liam has been roped into working for his producer dad's new teen reality dating show, Aspen Woods's Future Leading Lady. Liam figures Sloane can still hang out with him on set while he fetches coffee for the film crew, or whatever it is that production assistants do. Except it turns out the show is one contestant short . . . and Sloane is the perfect last-minute addition.
Once cameras are rolling, the whirlwind of dating teen heartthrob Aspen Woods feels way more real than Sloane expected, and Liam doesn't exactly enjoy watching it all unfold. But it's behind the scenes where the drama really picks up. . . . 
Because wanting to kiss your best friend? That's a plot twist neither Sloane nor Liam ever saw coming.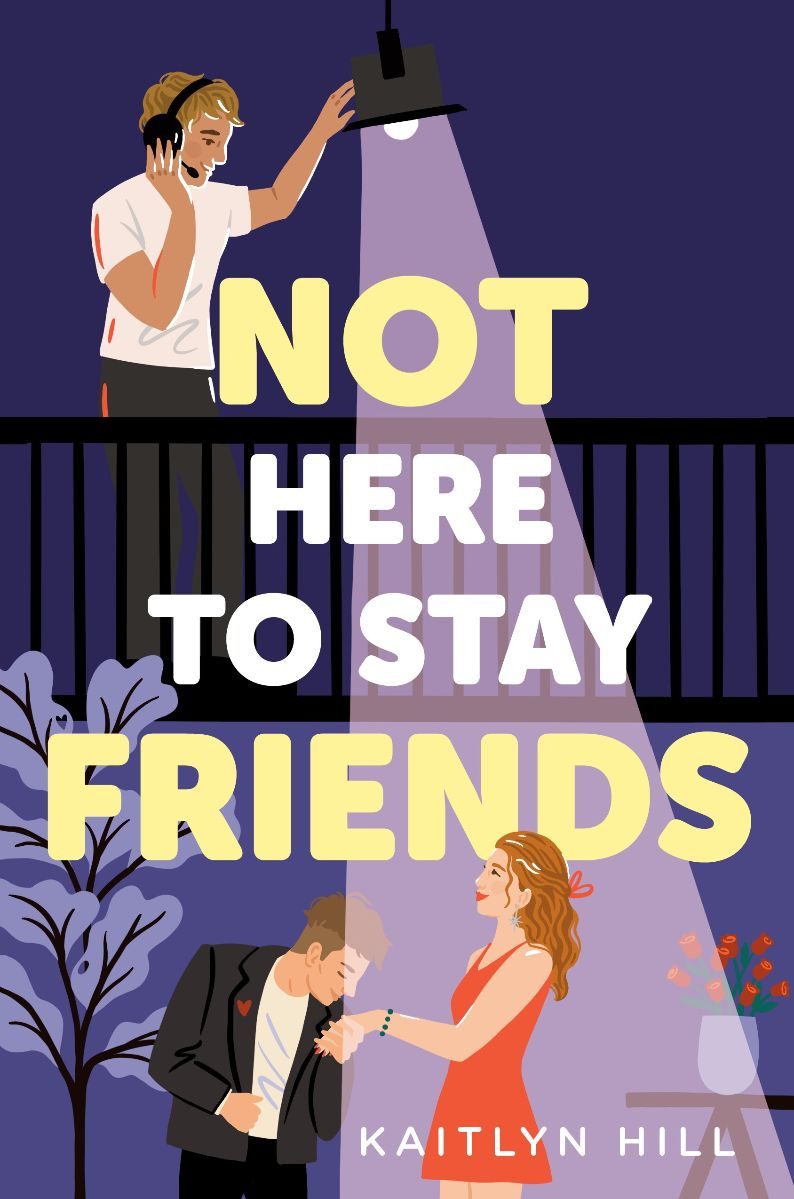 Ooohhhh, one more thing... I get to write two more books! My 3rd and 4th YA romances were announced last month, and will be coming Summer 2024 and Summer 2025 from Delacorte/Penguin Random House. Book 3, WILD ABOUT YOU is going to be a spin-off of Love from Scratch, following Reese's best friend Natalie on her own love story and wilderness adventure. I'm working on it right now and having the BEST time - can't wait to tell you all more about it very soon! In the meantime, you can add it on Goodreads here. I am one lucky gal and trying not to take a second of it for granted.
Okay, lady, give us the free books already!!!
You might've seen on my social media this week that I'm running a NEWSLETTER-EXCLUSIVE GIVEAWAAAAY! I'm giving two darling subscribers a signed and personalized hardcover copy of Love from Scratch! To enter, you only need to be subscribed to my newsletter (check!) and fill out the form below with your name and email address. Giveaway open internationally and not affiliated with anyone but meee! I will be notifying the two winners via email on Friday at noon, so you have the next 48 hours to fill out that form. Be sure to add authorkaitlynhill@gmail.com to your contacts so I won't go to your spam folder! Without further ado...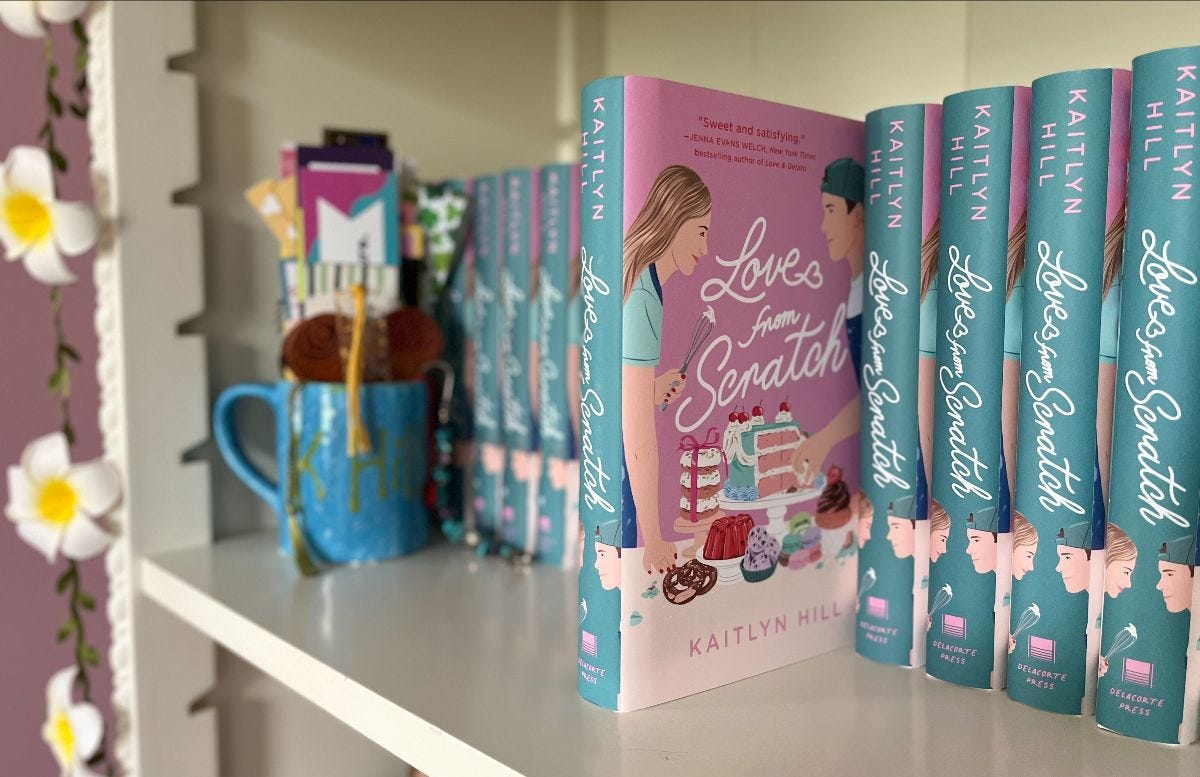 So many copies of this beautiful book still in my house, but I'm trying to force myself to let some go to make room for the paperback. What a diva problem to have am I rite or am I rite. 
Reading Stuff
---
After a busy busy few months, I'm excited to get back to talking about some of my recent favorite reads!
Set on You by Amy Lea - This is a DELIGHTFUL debut romance between a curvy fitness influencer and her gym "nemesis" who is actually a super hot and sweet firefighter. It's so funny and warm and doesn't shy away from the BS that woman on the internet face (especially when they have the audacity to be happy in their bodies) - highly recommend, and be mindful of content warnings at the beginning! Check it out here.

The Box in the Woods by Maureen Johnson - Okay Maureen is a YA legend so I know I'm not sharing anything new for a lot of people lol, but I'd forgotten how much I L O V E the Stevie Bell series. It's YA mystery gold and this latest installment was excellent! It's been a while since I read the first three books (the Truly Devious trilogy), and while the mystery in this one isn't connected to those, it does help to read them first to have more context for who the characters are. Find the whole series here!

Thank You for Listening by Julia Whelan - This is a MUST READ for audiobook fans! Ugh I'm just obsessed with the audio world, especially romance audio, and Julia is an awesome narrator and writer telling this very meta story about two audiobook narrators collaborating on a book and falling for each other. It's so creative and swoon-worthy while also showing a beautiful personal journey for the main character. I highly recommend listening to the audio version (narrated by Julia) for the full experience! Get your copy here.
Miscellaneous Stuff
---
Other things occupying the mind of Kaitlyn:
The Bachelorette(s) - enjoying this season, even as it is predictably a dang mess. There was no plan! No one knows what they're doing! I hope every person on this show has a great therapist! I just want everyone to find love, is that too much to ask of a bunch of flawed humans whose real lives have been thrown into pure chaos and filmed for my entertainment??

Ohhh Caaaanadaaaa...I'll be in British Columbia in a couple weeks on a family trip, and I'm so looking forward to it!! It is highly likely that a good portion of the week will be spent sans wifi/phone service. If I get tagged in a -2 star review on instagram that says my main character was annoying and my food puns excessive, but I don't have the phone service to see it, did it even happen? If a tree falls in the forest, etc etc.

Tiktok l o lll I'm laughing/cringing at me too. But I'm still trying, sort of, to exist there. From time to time. When I have an idea. And the motivation. And mercutio is in retirementgrade. I don't know but you can find me here and be embarrassed for or with me? It's probably for the best that I'll be unable to access it in the Canadian wilderness.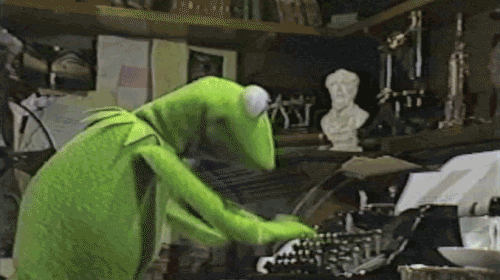 For my new friends, a heads up that I like to end every letter with a Kermit gif. I'm not really sure why I started this, but I've yet to run out of applicable gifs. This one is definitely a repeat from a past issue, but it's evergreen! Me writing book 3!!
Okay, this one was a doozy! Thanks for sticking with me, and I hope you enjoyed a thing or two in here. Talk to you next month (or, if you win the giveaway, on Friday)! LOVE YA, MEAN IT! 

xoxo,
Kaitlyn